Taking into consideration the most recent information on peoples' reaction to loss, Edu-Therapy™ is clearly the most current and effective process for dealing with the conflicting emotions caused by events in our lives that have the potential to create grief. The process moves conflicted or grieving individuals from a place of pain and sadness to resolution of the relationship in a short period of time. While this isn't a self-help method, participants in the Edu-Therapy™ process develop the skills necessary to quickly and easily continue working the process in other relationships. The rapid pace of the grief resolution process aids individuals in quickly resuming many of the aspects of their daily lives. Additionally, this reduces the possibility of further losses occurring while an individual is unable to participate due to the overwhelming affects of unresolved loss. The Grief Edu-Therapy™ Process is a natural adjunct treatment in many mental health, wellness and addictions environments. Professionals love the dynamic pace of the The Grief Edu-Therapy™ Process and the eight-session format easily incorporates into most existing practices and treatment modalities and is easily customized by the Edu-Therapy™ clinical team for Institutional, adjunct and alumni programs. Edu-Therapy™ Solutions provides programs for a never ending list of individual caregivers, health and wellness organizations, educators at many levels, addiction and treatment facilities, public benefit initiatives, spiritual care workers, clergy, therapists, medical doctors, front-line workers in military, and emergency services, funeral directors/celebrants and so many others. We are proud of our relationships within First Nations, Métis and Inuit Communities across the country as they take an aggressive approach in dealing with the long held pain, isolation and loss of trust issues that continually limit their ability to participate in their own lives and the lives of their children.
Meet Our Amazing Team
We are a small team dedicated to bringing the benefits of Edu-Therapy
™

 to grieving people everywhere.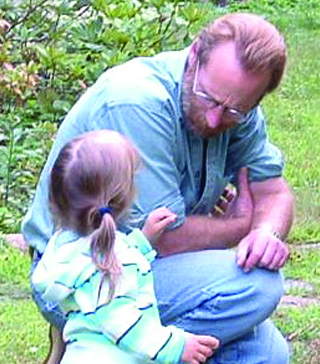 Eric Cline
Many are familiar with Eric Cline's work and dedication to providing hands on treatment, education and training over the past 40+ years, with an unrivaled commitment to providing the most current effective process for dealing with the pain and conflicting emotions caused by loss. "Caregivers need the skills to assist their clients and community, as well as learning helpful self-care processes. The CBT Relationship Resolution Process for Healing Hearts enhances all aspects of relationships – physical, emotional and spiritual".
John Mitchell
John just showed up and never left. Truthfully John did take multiple trainings and recognized the great need for effective emotional care as the result of loss. After years of working hands-on with grievers, I selected John to study to become a facilitator of the Edu-Therapy™ Process. It was one of the best choices I've ever made for Canadians and Canadian Indigenous Communities.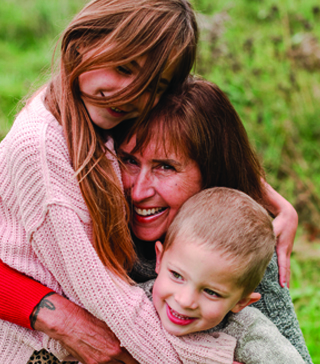 Kelly Miller
Kelly is the definitely the glue that keeps Edu-Therapy Solutions in the moment and directed toward the future. While much of Kelly's background and strength are in hands on administration, we met as a result of Kelly's search for effective care for clients and organizations as well as friends. She is an incredible asset and we love her dearly.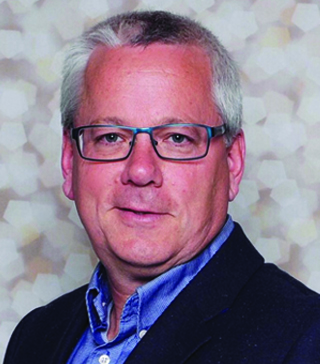 John Robertson
John and I first met in a phone call and the call never ended. John and I work closely together often doing both in-person and Virtual Trainings. John is expert at helping people identify aspects of lives and relationships that can be self-limiting and guiding them to resolution. John is an excellent presenter who recognizes that within the corporate world much can be done to enhance and achieve personal and corporate goals through effective communication and the actions that must follow.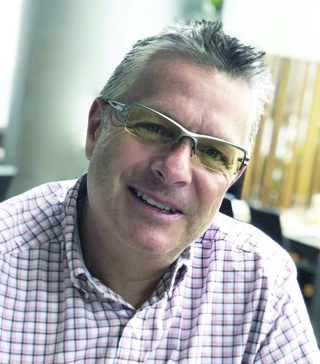 Michael Milanese
Mike is the connector! Having years of experience addressing many of the factors, that business and organizations face on a daily basis, Mike showed up at an Edu-Therapy™ Certification Training for the purpose of helping people within businesses address the emotional needs of their employees, including grief resulting from significant loss. Unresolved grief can indeed have devastating effects on individuals and organizations alike. Grieving employees may experience decreased productivity, absenteeism, and difficulty concentrating, all of which can affect a company's bottom line. Additionally, if an organization fails to provide appropriate support for grieving employees, it can create a negative work environment and damage employee morale and trust. Therefore, it is important for businesses to recognize the impact of emotional loss on their employees and to provide appropriate resources and support to help employees navigate their grief. In this context, someone like Michael who helps connect services to businesses play a valuable role in facilitating this process.
Carole Henderson
Carole is one of the newest additions to our Edu-Therapy™ Team and brings a host of experiental knowledge and education to the group. Carole has put a lot of time and effort into her Certification and Facilitator Training and will be representing Edu-Therapy Solutions in the UK. Carole will be facilitating Virtual and in-person Edu-Therapy™ Certification Trainings as well as co-ordinating individual and group treatment programs. Many of you will meet Carole within the audio-video support materials for Edu-Therapy™ Certified Specialists.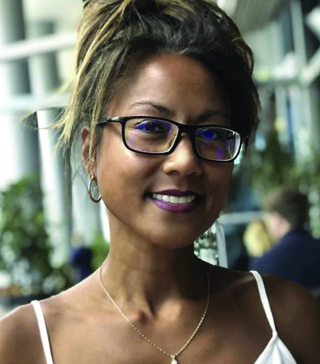 Annette Milanese
Annette is just incredible and provides all of us with thought provoking ideas, visuals and expresses insights in a most loving way. Annette is also an Edu-Therapy™ Certified Specialist and facilitates action with people by having them communicate from their heart, rather than their head.
Ed-Therapy™ Certified Specialists
To everyone who signed up, showed up and did the work. I love you and appreciate all you do in your capacity as a caregiver. I never imaged Edu-Therapy™ Processes being used in so many different environments either as a stand alone program for individuals working on relationships, in adjunct treatments in addiction centres, trauma treatment as well as in local churches, funeral homes and community centres. I also applaud all that kept working virtually with clients and small groups throughout the never-ending conflicts of the last few years.